As part of UK Heart Failure Awareness Week, the Heart Failure Policy Network and the British Society for Heart Failure will host a joint webinar on the future of cardiac services in England (Wednesday 12 May, 18:00 – 19:00 BST). Register for the webinar here
Heart failure is arguably the biggest success story of modern-day medicine. We have made extraordinary progress over the past two decades and while it remains a burdensome, often debilitating condition, it is possible for people to live well with heart failure with appropriate management. Outcomes can be dramatically improved through earlier and faster diagnosis, which will expedite optimal treatment using guideline-recommended therapies. This is an important aim of the care we provide as heart failure specialists.
Heart failure remains a little-known true endpoint for most cardiovascular diseases, despite approximately 1 million people living with heart failure in the UK and a further 200,000 newly diagnosed each year. The risk of death is higher than in some of the most common cancers; for half of patients, heart failure is terminal, with death occurring within two to five years of diagnosis. For many, delays in the diagnosis can take more than 12 months, a figure that NHS England aims to reduce by half. As such, heart failure should be recognised and treated with the same urgency as a disease as malignant as cancer.
Heart failure care in the wake of COVID-19
There is now a real concern over how health services recovering from the onslaught of COVID-19 will manage the direct and indirect toll of the pandemic. People living with heart failure who have not had an appointment over the past year are at higher risk of developing complications. One of the consequences of people not presenting to hospital with heart conditions during the pandemic has been a number of new cases of heart failure diagnosed in our clinics. We expect these numbers to escalate in the coming months.
Best-practice heart failure care
Early detection, diagnosis and treatment of people with heart failure, as well as empowering them to self-manage, will improve outcomes and reduce pressures on the health system. Heart failure is an insidious condition characterised by symptoms such as fighting for breath, significant fatigue and fluid build-up (often noticeable as weight gain or ankle swelling). Breathlessness, on exertion or even at rest, is the most common symptom and most difficult to differentiate from other conditions, which can lengthen the time to diagnosis.
Increased and early use of the blood test for NT-pro BNP in general practice is a critical early intervention to direct people onto the correct care pathway. The test can indicate whether symptoms are likely to be due to heart failure and how urgently a person needs further diagnostic tests and referral to the appropriate service.
Integrated care is vital in heart failure
Heart failure rarely exists in isolation. People with heart failure often have other problems, such as diabetes, kidney disease or frailty, meaning that they require an integrated approach to their care, with robust care pathways to meet their needs from diagnosis to end-of-life. Heart failure multidisciplinary teams are very familiar with dealing with complex patients and well-placed to lead on the development of wider care pathways. Structured cross-specialty working will be key to ensure that care pathways are robust enough to manage multi-morbidities and can refer to the relevant professionals when necessary.
Transforming cardiac services continues to be a priority in the NHS Long Term Plan. There is a national programme of work led by NHS England and NHS Improvement to significantly reshape the way services for cardiac care will be commissioned and delivered. At the British Society for Heart Failure, we believe that an essential consideration for NHS England's new Integrated Care Systems model will be how to ensure the best possible support and integration of care for people living with heart failure across the whole patient journey, from detection to palliation. This will require linking data and bridging the interface between primary, secondary, tertiary care and community services; facilitating and improving communication channels across care settings; and ensuring that every patient has a care plan that has been led or informed by a heart failure specialist.
Cardiac networks will benefit from heart failure expertise
We welcome the new cardiac networks and the priority of heart failure care within them. If we are to do things differently, we must have heart failure expertise on the clinical network boards involved in decision-making and designing the infrastructure of the regional pathways. There is no excuse for delays to specialist care and therapies that we know extend and improve people's lives. The time is now to find out what is happening in your area to ensure that people with heart failure receive the most appropriate care as quickly and efficiently as possible.
With the strong national focus on cardiac transformation, there is greater opportunity to make a difference than ever before. The new roles that have been created will be crucial in providing specific specialist clinical leadership and influence, and ensuring that we obtain the best possible benefit for people with heart failure. It is in everybody's interest to learn about the new structures and roles and how they will impact the lives of our patients.
The British Society for Heart Failure is poised and ready for the opportunity to guide heart failure management and improve patient experience and outcomes in this brave new NHS world.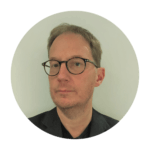 Guest blog post by Dr Simon Williams, Chair of the British Society for Heart Failure